Tips to become a good Cash Rummy Player
The game of Rummy is being played for many years by millions of card game lovers. Whether it is free rummy or cash rummy, the fun and entertainment it provides cannot be unnoticed. The only advantage of cash rummy over free rummy is the difference in the prize money. Cash rummy has professional rummy players having years of experience and also a bigger prize money. So, if you want to play on any of the cash rummy tournaments, make sure you are skilled enough. In this article we will be giving you tips on upgrading your rummy skills so that you can play on high limit tables.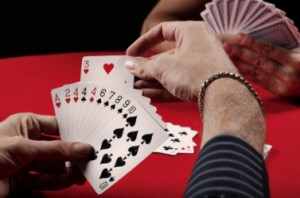 In order to become a good cash rummy player, first you need to make a schedule for yourself so that you don't miss out any day without any playing. The scheduled time can be after work or before bed so that it doesn't ruin your work life balance. The second thing is to note down the name of tournaments and book a seat for you in them. You can find many cash rummy tournaments that begin at around 9 PM, 11 PM etc. If you have some time to spare before the tournament begins, try to polish your skills by playing on free rolls and practice games.
When the cash rummy tournament begins, do know that you are not the only one playing for that grand cash prize. Your opponents will be looking out for a bad move from you. So, be cautious and discard and pick cards according to what your opponent's gameplay. You can either block your opponent by winning and by that time make a good move to get a victory. In cash rummy tournaments, this tactic is a hard one and most of the time you won't be getting as many moves as you expect. So, better play your game but don't let your opponent's read your hand.
To learn more advanced tactics, read our blog post 5 Mistakes Keeping You Away From A Game of Rummy. Hope these tips and tactics will help you become one of the best online cash rummy player. To try your luck in cash rummy, register with Rummy Millionaire today and play against millions of players in India and win real cash.