Types of Rummy Players in India
Rummy games have huge potential in India because of the fact that many players are playing this fun game to earn real cash. From the time, rummy games have gone online, we can see a more and more players going web and trying their hands on more than one rummy websites. This is because, even if they are losing cash from one website, they can try their luck on the other one as they might have already made a deposit on both and are cash players!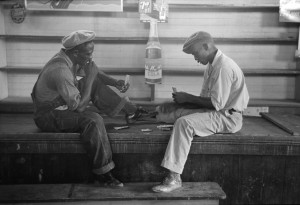 These loyal rummy players just want to make huge cash that they can spent on their favorite things other than seeing it as cash for living. There are other kinds of players who just play for the fun factor. They don't want to lose cash or win cash, but winning cash will turn as a bonus thing to them. They play the game using all the features the rummy game website provides, changing themes, chatting with other opponents, trying their hands on freeroll tourneys and practice games etc.
There are other loyal fans of rummy games which we commonly say as Sharks. They are the professional players and can be seen playing on High Stakes table and often winning not less than 50K in real cash every time a big tournament or promotion comes up. They deposit large and they win large. The skills that this type of rummy players have is unmatchable. They also join the live events like World Rummy Tournament for a big cash prize of 1 Crore.
You can also be like one of them by just playing at Rummy Millionaire. Join the tables today and know which kind of player are you!