Rummy Millionaire | Responsible Online Rummy Gaming
Rummy Millionaire has taken so many measures to provide the players with maximum entertainment. The entertainment you get from online rummy is completely different from other forms as it includes use of real cash. So, along with you, it is our responsibility also to provide you a platform in which you can play responsibly with proper security measures.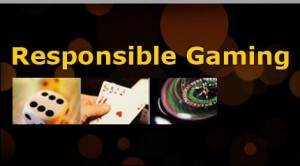 Some of the points that you should keep in mind in order to play online rummy games responsibly are:
Online rummy games are for making you stress free, relax and for entertainment.
If you are a professional player, its better you schedule a time for playing so that your personal life remains personal and professional remains professional.
Winning and losing are two sides of a single coin. Sometimes you win in a game of online rummy and sometimes you lose. A lose is a good time to give a break to the game and do something else until you feel confident to compete on the rummy tables.
Balance your work – life – play.
We have also taken some measures in order to keep you play responsibly.
Rummy Millionaire only allows players who are 18 years and older.
We have a strict Anti Fraud policy which makes sure the tables you play are fair.
The information you share with Rummy Millionaire is safe and secure with some of the best softwares.
If you face any trouble inside the game or when you access the website, feel free to mail us at support@rummymillionaire.com. Our support team will be happy to help you and will assist you in minimum possible time. If you want to learn rummy or you just want to know more about online rummy games, please visit our category How to Play Rummy in the website.