Playing Rummy Games on Mobile or Web. Which is Better?
Rummy games has evolved a lot since it originated in early 18th or 19th century. The game has moved from the common neighborhood card game to a game in which so much competition and entertainment. The new platforms like web and mobile helped rummy to grow this faster and have a place of its own in this wide arena of online games.
Even though you love to play rummy games, which platform would you choose? Do you love to play rummy in a traditional offline way or online way by means of desktop client, flash or from a smartphone? We will be reviewing the advantages and disadvantages of each these platforms so that it becomes easy for you to decide which platform to pick to play rummy games.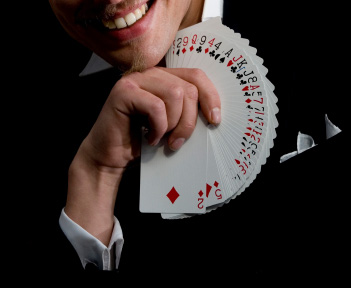 Traditional Rummy Games
The oldest form of rummy and one of the most famous one among group of friends or local neighborhood. This form of rummy games becomes popular since it originated and we do have World Rummy Tournaments and other events that happen yearly in this format. Even though, the participation and level of competition is less in offline mode, the enthusiasm to play and win while seeing your opponent makes this format of rummy game one of the best.
Flash Rummy/Desktop Client
This format of rummy games became hit in early 90s and is still growing each and every day with new rummy websites coming up. The bonuses and free real cash make this format the most happening one. If you have played on an online rummy website or if you have downloaded a desktop client, you know how it feels to play with millions of random players on big tournaments to win lakhs.
Mobile Rummy Games
You will love this format of rummy games if you don't like to stay in one place. The rummy apps for iOS and Android devices are growing day by day even though you can't win real cash in this format. The entertainment is only thing that the players gain from this form of game, but still we can see an app or two having downloads in millions.
To summarize, each format of rummy games has its own advantages and disadvantages, but overall, looking at the entertainment, bonuses and real cash, we think online rummy on web/download clients is far better than the other two forms. You can also try your luck in rummy tournaments and gain real cash as bonuses, cashbacks and more in RummyMillionaire.com. Joining now will credit your account with Rs.1000 as welcome bonus which you can use in daily free rolls and rummy tournaments. See you on the tables!