Perks Of Playing Online With Circle of Rummy Friends
Playing games has always been a brief respite when you are wedged into your work and need some breathing space to amass more courage and zeal to continue with your work again. Online games have really transformed the whole scenario of gaming in this context. Technology is moving at a rapid pace, and new online games are being developed every day to help us relax in this taxing world.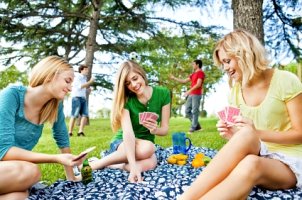 Online games such as rummy provide more gratification to the ones who love playing card games. Playing with your circle of rummy friends is more fun as you and your friends can bond virtually over a common goal. Regular rummy players prefer playing with their rummy friends and recommend others to do the same. What can be the advantages of playing rummy with your friends? Well, there are many! Let's have a look.
Benefits of Playing Rummy with Your Online Friends
Enhanced Skills
You will really be able to augment your skills once you start playing rummy with your friends! Really! How? Well, you will be able to dispel any doubt regarding the game with the help of your companions. There is no reason to conceal anything, and you can let your friends know your doubts. This will result in your being an expert in playing rummy as they will offer you valuable knowledge and friendly advice.
Being Social
Playing with your buddies will help you become a more social person. You can use the chat facilities effectively to start in-game chats with your acquaintances as well as other players. As a strong interaction can be exercised through these chat facilities, one can easily meet distinct people across the globe and socialize with them while playing rummy.
Bond with Your Mates
Bonding with your buddies is actually possible when you play rummy with them. An online platform is an apt and convenient way to breathe life into your lost friendship over an exciting game. Just cherish the precious moments while playing and you will be able to maintain an everlasting bond with each other. Only you need to build a table for group game and you can play with each other from any corner of the world. Also, you would be able to attain the understanding of the new things associated with the rummy game.
Stress-free playing
Playing a rummy game with the circle of rummy friends leads to a stress-free playing session and you won't feel any pressure to win. Playing this card game will help you mitigate your stress resulting from the daily anxiety-ridden situations and instil positive energy in you. Once you are in the company of your pals, you will actually turn into a happy soul by connecting with them through this game thereby maintaining work-life balance without having to move out of your workplace physically.
Refer and Earn
One astounding feature of playing an online game of rummy is that it is possible for you to refer and earn. What you need to do is to just invite your friends or any acquaintance to play the games which you have played earlier, and you can be entitled to a bonus. Almost every gaming portal lets you get some points when you refer others to play that very game. It is always better to know all about this feature and take advantage of this incredible offer.
So why wait? Just schedule a rummy game with your dear buddies and start playing to spend some fun time with your friends.