How Online Rummy Games changed the Gaming World?
We have been playing games on our personal computers, laptops and handheld devices from the time they were launched. With the boom of internet, playing games became more interesting and a daily chore to most of us.
Online gaming also become a major stakeholder in gaming business and we also saw multiplayer gaming tournaments at every corners of the world. So you might be thinking what difference does online rummy made to gaming world, right? In this article, we will be discussing how online rummy games and other multi-player card games like Solitaire, Poker etc. took the world by storm.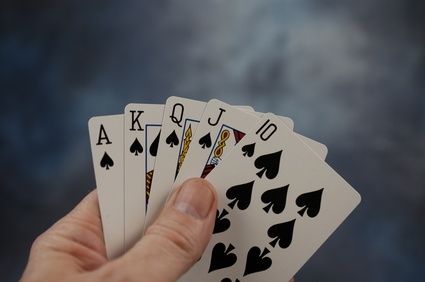 Rummy games became more prominent in the last decade as compared to earlier century all because of the move to the online media. The traditional version of the game was played by a group of 5 to 6 players at once, but after its move to online platforms, more and more people wanted to learn this amazing card game and earn some real cash from the game itself.
Online rummy games became famous with the players only because of the entertainment it provides along with the real cash factor. As with the other games which became viral because of the Facebook shares and tweets for charms, gifts etc., most of the online rummy websites doesn't include this feature even for inviting friends. So, most of the players who play this game are players who loved the traditional version of the game and know how much benefits they can avail from the same.
But now with the growing competition between websites to bring in players to play on their platform, each website is giving refer a friend or bring a friend bonus. You can now get up to Rs.2000 free for each friend you bring in to the online rummy website. The websites also makes sure that you do everything from playing to earning on your comfort zone and so, inviting friends is also an easy thing to do nowadays, thanks to social media websites.
Online rummy games will grow more in the coming decade as more and more people become aware of the entertainment they can get along with the benefits. You can also join hands with us in making more people educated about this exciting variation of card game. Invite your friends and get Rs.2000 for each friend you bring in to our website RummyMillionaire.com. Play your favorite 13 cards rummy now and earn real cash every time you on free roll and cash tables!