How to Kick-Start your Online Rummy Career?
Online rummy is one of the most popular games played worldwide alongside with Poker. If you want to make a career out of the online rummy game, you really need to be a good player to earn cash from it. So, how can you be a good rummy player? The answer is pretty simple and can be achieved with few hours from your daily schedule.
In order to be a good online rummy player, you need to schedule a time to play the game. This is the first and foremost thing you should do. Assign a time for yourself in which you will be undisturbed from your professional and personal life. This makes you think only about the game and the strategies you can use to win a game of online rummy.
The next thing you can do for being a good player is to participate in both offline and online rummy games event. Most of the big cities organize rummy events to encourage people about the Indian 13 card rummy game. So, joining any of them can bring you lots of skills and expertise just by playing against many players.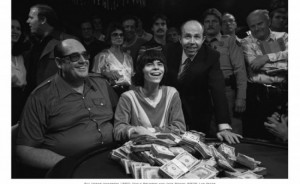 Every online rummy website has a practice table where you can polish off your rummy skills. Play on them whenever you get time against amateur and pro players. It'll give you the same expertise that you can gain from playing an offline rummy game.
And last but not the least; try your luck in special online rummy promotions and tourneys. They are the gateway to your fame and fortune in online rummy career. Playing and winning on the big tournaments can bring you lots of fame as the website itself will promote your name as their pitch for advertisement.
We hope that the tips we provided will help you in your online rummy career. If you got stuck anywhere and don't know what to do after a certain point playing rummy games, let us know. We will help you out by giving the best strategy to get out of any bad situation in a game of online rummy.