Finding Time to Play Rummy at Home
In our busy professional and personal life, getting some time for ourselves is becoming a hard thing nowadays. While most of us are battling it hard to adjust or manage the time spend on both of our lives, it will be interesting to know that stress and depression can catch you if you fail.
Some of us listen to music; play games or just use social media platforms to get stress free both at home and work. While some music can help you relax, social media platform might generate negative vibes depending on the social posts. Coming to the games part, there are games that will puzzle you and make your brain work like a machine instead of making it relax. Then there are games like rummy that will make you engage with your friends or family and also help in boost your brains capacity to work.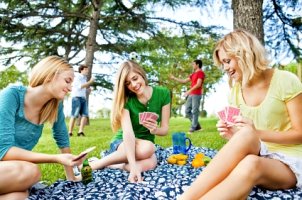 Finding time to play games like rummy is not a big deal. You can join any rummy website of your choice anywhere from the comfort of your couch with the help of an active internet connection. The next thing after finding a suitable website is to sort out the special rummy promotions and tournaments they are handling. It is beneficial as it will help you have some chunks of real money fall into your pocket even though you are playing the game just to relax.
You can play a good game of rummy at evening time mostly after your productive hours at work. Most of the big rummy tournaments start after 4 PM which makes it easy for the working class. The online rummy game is a good place to engage with your family and friends if you are living away from them. You can also use the chat features to have some witty talks with your friends to bring in the nostalgia.
Making time for rummy games is not a rocket science. You can make time for it after work, on weekends, when you are sitting idle, when you miss your friends and family, when you are in a mood for a game and more..