Converting to Cash Rummy Player? Here is what you should know!
From being a free rummy player to a cash rummy player only takes a small step, making a deposit. But winning a game of cash rummy is far more difficult than how you used to win in a free game. Free rummy games are played by players who take the game in a casual approach rather than looking at it as a medium to earn some real cash. So, when you convert from a free rummy player to a cash rummy player, you will have to change your approach to the game too.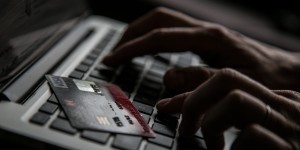 Cash rummy games are far more interesting as you play more and more games. Sometimes, you can lose big amount, so always check for the entry fee and question yourself whether you have enough experience to play on that table. This will help you not to lose big amount and may be if you play well, you can win the table also.
The strategies and tactics you should use also changes when you play cash rummy games. Cash rummy is much faster than free games due to the fact more professional players play this. They can win a game of cash rummy in around 2-3 moves, so you should be able to web a good strategy if you want to win the game and also real cash with it. Take your time when the 13 cards are dealt to you and plan your gameplan and have an idea on what sets and sequences you are going to make and which all cards you will discard to counter your opponents.
To learn some of the best proven cash rummy strategies, read Tips to become a good cash rummy player.