Can Rummy make you a better Gamer?
This is a question that everyone is so curious about. Some daily players of rummy might have told you that if you start playing rummy you can play almost all game in the world. The reason for this is the skill required to play rummy game. As each and every game needs a high amount of concentration and skills to beat the levels, we can say, the players who told this are absolutely correct. Let's have a look at different attributes you need to be a good gamer and how rummy can help you gain those attributes.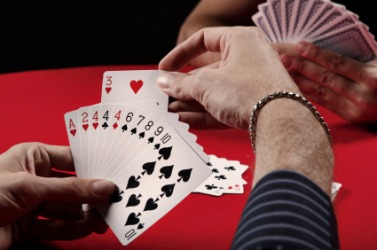 Skills: Every game needs its own skills. Some game needs your reflex and ability to strike in the right moment to win. Rummy games also need the above-mentioned skills. You have to play and play until the right moment, i.e. by making sets or sequences to finish the game. Sometimes, you have to play according to what your player game and plan accordingly in between the game itself. You can both block your opponent from winning and take that time to get your winning cards or play for the win from the start of the game. When you play other games, you do the same to win the game. Isn't it?
Concentration: You might know how hard it is to win an arcade or shooter games in PC or mobile. You need to have the huge level of concentration and observation to beat those boss levels. In rummy games also, you need to have the same skills, in fact, more concentration and observation because, 1. You have 13 cards in your hand that are of 4 different series and colours and 2. You have to observe what your opponent rummy player is picking from the closed or open pile and discarding from his hand. Means you not only have to concentrate on your game but also have to concentrate on your opponent's game too.
The multiplayer functionality in online rummy has also made rummy a far better game than any other game and so, if you start playing it, it is guaranteed that you will be a better gamer in other games too.
Now you can play rummy for free in RummyMillionaire.com. Join now and get 100% up to Rs.1000 on your first deposit. So, start playing rummy now, invite your friends to join you and earn some real cash from daily free rolls, promotions and rummy tournaments.