5 Things We Learn by Playing Rummy Games
Playing rummy can be considered as the most engaging part time for over two centuries. It is a great game that is believed to have originated from games like Poker, Conquian or Mahjong in early 19th century. The game has got many variations till now and is continuously developing a lot more due to online rummy and its different variations.
From the time the game got originated, it was always in talks regarding the good and bad it can cause to a player. But as a player, you yourself might know the advantages of playing rummy are more than that of the disadvantages. There are many things we can learn from playing rummy games which will be useful in our life, as a skill or as the principles of life. In this article, we will be talking about the most common 5 things you can learn from playing rummy.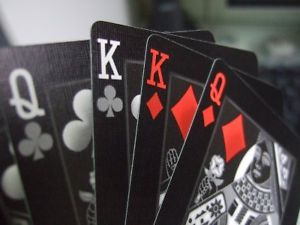 Skills: The skills required for this game is so much. In order to win in a game of rummy, you not only have to concentrate on your hand but also on your opponents which make you multitask. The skills required to play this game also includes your skills like probability, decision making and over reading the cards.
Social: If you are an online rummy player, then you might know what we are talking about. Online rummy games took the social gaming to the next level by making a real cash game synced with social aspects like chat, multiplayer functionality and more. These features made us play to millions of people along with having an interaction.
Awareness: Online games were not so popular in many parts of the world. So, a popular game was needed in order to make online games a worldwide trend. Rummy was the chosen one along with games like poker due to the game awareness and popularity. Because of the rummy games only we started playing different online games by being aware of it.
Online Security: Online security is a term we usually hear every now and then. Online rummy takes deep online security techniques that we almost have no idea of. As most of the online rummy websites use real cash, security on transactions and accounts are of high importance.
Earning Cash from the Internet: If you are born in the 20th century, thinking about making millions via the internet was almost impossible. But when we moved to the 21st century, with the internet revolution, everything becomes so easy and along with that, we saw a boom in the online gaming business. Playing rummy and poker games made us win real cash in millions which we used to dream about.
Every day, tens and thousands of players are winning cash prizes, bonuses and other promotional events by playing rummy which makes them better their living conditions. You can also learn the things we mentioned here and avail these benefits by playing on RummyMillionaire.com. Get a huge welcome bonus of Rs.1000 by joining now and try your rummy skills with your circle of rummy friends in daily free rolls and rummy tournaments.